As winter draws near here in the Northern Hemisphere, many people start to think about how they could escape the cold and darkness. Daylight saving time just ended here in Germany, which means it gets dark as early as 4 o'clock in the afternoon! Since travel during the cold season was out of the question last year, we are all more than eager to once again explore the world and make some lasting memories this year. But what is a good place to travel to? Where can you safely travel to and which places offer the right climate to make travel during the winter months enjoyable?
Escape the cold to Colombia
Tropical Caribbean beaches, vibrant cities with lots going on in their colorful streets, breathtaking natural wonders in lush jungles – Colombia has it all! Due to its location close to the equator, Colombia has beautiful weather all year round. December and January also see less precipitation than the wetter spring months of April and May, which makes it an even better winter getaway. Experience New Year's celebrations in a different setting: Unlike Europeans or US Americans with their big fireworks and crazy parties, Colombians celebrate the change of years as a family affair. That's why we're especially happy that our groups travelling at New Year's are invited to spend this moment with a local family in Medellín's vibrant neighborhood of Comuna 13. The area was ruled by drug lords years ago and is now back in the hands of locals who are proud of their colorful home, full of street art and teeming with life. We'll share dinner with the family as we hear more about their life and neighbourhood, and tell them about our own New Year's Eve traditions.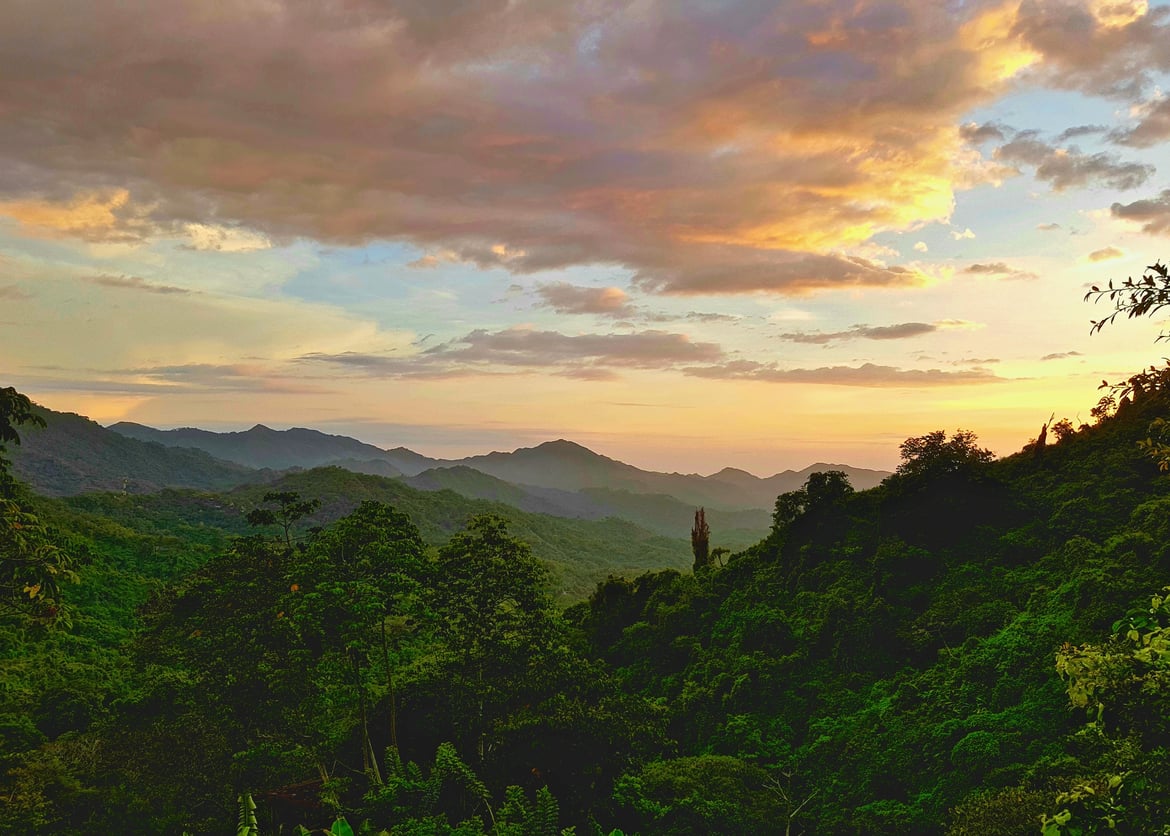 Santa Marta region in Colombia
Winter Wonderland Finland
But maybe you don't even want to escape the cold? Maybe you even like the snow, the quiet, the fresh air? How about leaning into the winter spirit and travel to the arctic circle, home of Santa Claus himself? Winter is the best time to see the magical Northern Lights – a once-in-a-lifetime experience! But Finland has so much more to offer: dash through the snow-covered landscape on a husky sleigh and meet the reindeer herders of the indigenous Sami people. The Finnish winter is also great for other activities, such as building snow(wo)men and warming up in the sauna. Don't worry, if you don't have big winter clothing – you can rent everything you need on site. So if your home country doesn't often experience a proper winter with lots of snow and crisp clear air, but rather 3 months of darkness and cold rain, Finland might be the best destination to remind you that winter can be stunningly beautiful as well.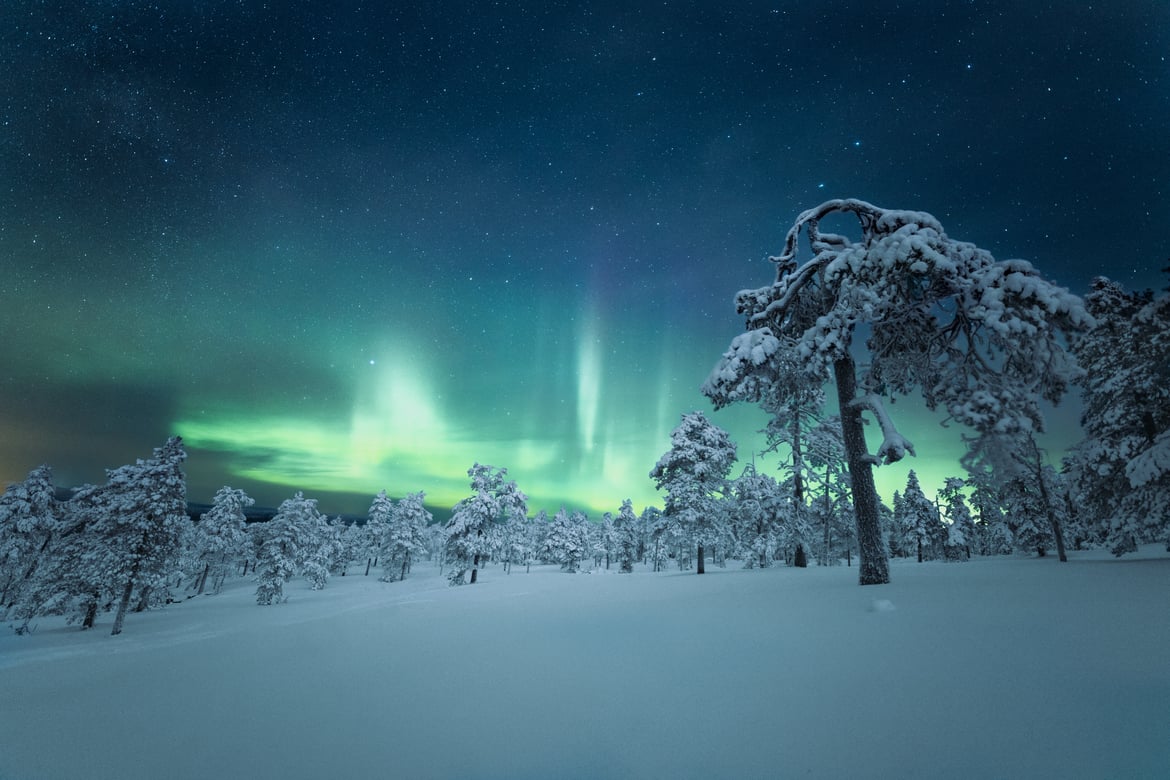 Northern Lights in Finnish Lapland
Hiking and Wildlife in Nepal
Another destination that might not be on your radar for a winter getaway is Nepal! Here, you get the best of both worlds: rainforest in the valleys and majestic, snow-capped mountains in the mighty Himalayas!
In Nepal, winter brings the best views, clear skies and sunshine, which is perfect for hiking in the Himalayas. Though it can be quite cool, hiking in the sunshine is such a bliss - just wear some layers that you can peel off! The later winter months (Feb-April) are a good time to travel to Nepal as vegetation in Chitwan National Park will be cut down and wildlife more visible. Starting around March, the Tibetan New Year's Festival, Losar, also offers a colorful insight into the local culture.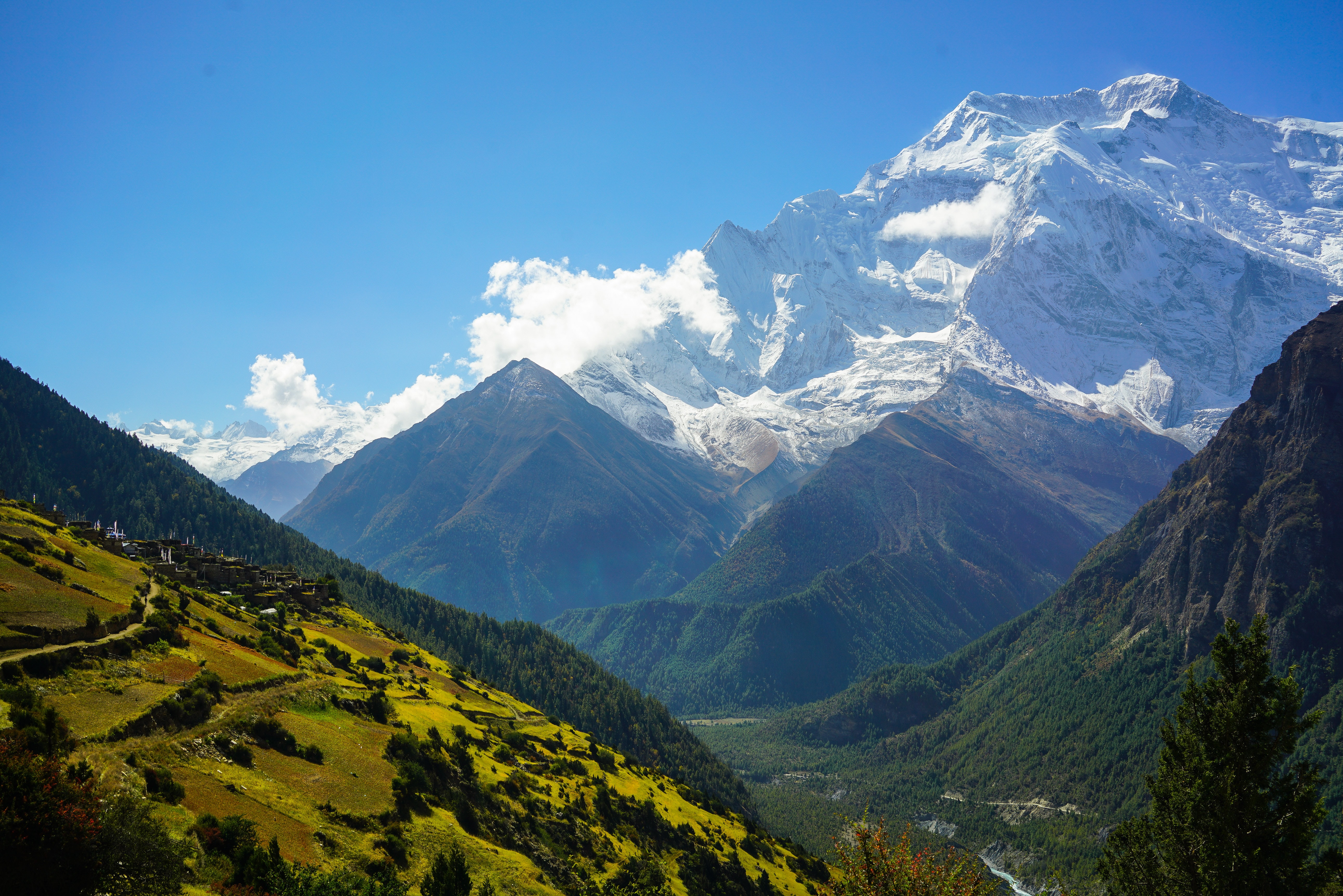 The Himalayas in Nepal
Don't make the mistake of thinking that only summer is travel season! Join us at Indico Travels for our winter adventures to one of these three destinations! Whether you want to escape the cold or want to experience a real winter wonderland – we've got you covered!