When we asked on our Instagram recently if people were interested in tips about dating while travelling, the response was incredible. Not only were travellers hungry for tips that might mean better luck while abroad, but had stories of their own of good and bad experiences with romance on the road. Check out our top 10 tips for dating when travelling - with some real life dating anecdotes thrown in!
Dating while travelling isn't just about adding an extra adventure to your itinerary (though it can be just that!). It's a fantastic way to meet other people while you're in a new place, either locals who can show you a side of a place you'd never find on your own, or other travellers who you can explore with.
These dating tips are tried and tested, and should help you navigate how to make the most of meeting up while abroad.
1) Be Clear About Your Intentions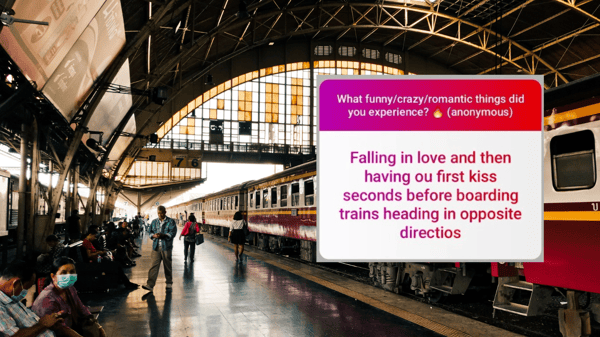 From @indicotravels Instagram stories
Know what you hope to get out of dating and be upfront about this. This is only fair to whoever you meet up with, and also sets the right boundaries from the beginning. You don't want to break someone's heart or have your own broken by being unclear about what you're in it for. If you use an app, write in your profile if you are in search of someone just to have dinner with or if you have more serious intentions and want something long-distance or long-term. If you meet someone in person, have a conversation and explain if you only want a fling or are open to the possibility of something deeper.
2) There's an App for That—But Which One?
You might have a favourite app that you use for dating at home, but be aware that it might not be the same in your destination. For example, in some places, Tinder is great for all kinds of encounters, but in other places it's all about hooking up. Bumble is a popular app in Europe, but in some countries it has fewer users, and so when you look within your radius it might suggest users as far as 500 kilometres away! OKCupid is popular internationally, and allows you to add more details to your profile. Hinge is meant to foster longer term relationships, so be aware that you might be indicating that if you use it. We don't recommend any one app over another, but we do recommend you research how it's used in the place that you're going. Take a look at how people are using it and what they're looking for before you swipe right or get into their DMs.
3) Meeting People in Real Life
If you're not into apps, there are many ways to meet people the old-fashioned way. Find Facebook groups for internationals or expats in your destination, which are full of people looking to meet with others, as well as events where you can find those with similar interests. Search for "New in [city name]", "Internationals in [City name])" on Facebook groups, or platforms like MeetUp. Join organized activities such as day trips, street food tours, hikes, or pub crawls, or find events like comedy nights in English where you can meet other foreigners. Think about ways of making yourself approachable, such as wearing the T-shirt from a band or carrying a book or guidebook that people can ask you about.
4) Introducing yourself
The nice thing about dating while you're away from home is that you can be any version of yourself that you wish to be. There are no preconceptions about who you are, and you only need to share information about yourself that you are comfortable with. While you should be upfront about your intentions, you might want to keep specific details, including where your hotel is and so on, to yourself. If you're asked out and not sure, have them give you their number and get in touch later. You're on holiday and there is no pressure to say yes to anything.
5) Keep It Casual - at First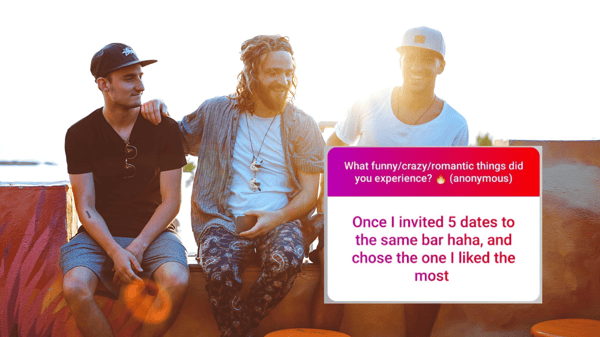 From @indicotravels Instagram stories
For a first date, consider keeping it simple and casual, to get a feel for the person and potential cultural differences, if you're never dated someone from their culture. Plan to meet for coffee in the daytime, for a limited period, and then you can make dinner or dancing plans if you get a good vibe.
6) Safety Precautions
Always meet in a public place that is well-lit. Get a sense of the area beforehand, either by taking a walk around before you meet up, or by taking a look at Google Maps. Make sure your date is who they say they are. Get a feeling for them before you go off somewhere alone with them.
Tell someone where you're going. This can be someone at your hotel, as well as friends or family back home. You can also screenshot the profile of the person you're meeting and give a sense of what time you expect to be back. Have internet access on your phone, via a local SIM card, if your regular provider doesn't give you any in your location. This will allow you to get in contact with someone if you need to immediately, as well as have apps for ride-share or taxi services ready in case you need to leave.
7) Navigating Cultural Differences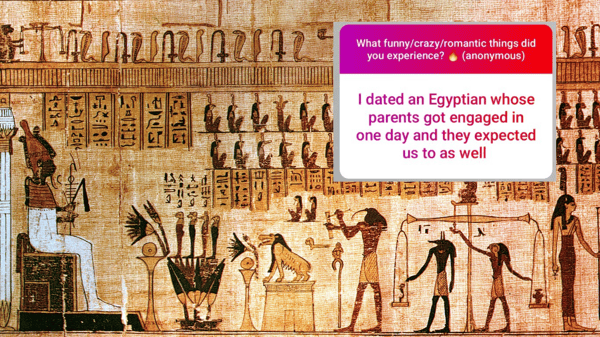 From @indicotravels Instagram stories
Part of the joy of travelling is experiencing another culture, but this comes with particular challenges when dating. There will be different communication styles and ways of expressing romantic interest in your destination. Some cultures are open about feelings and very about public displays of affection, which might make you uneasy. Or vice versa!
Keep an open mind, and if something is different from what you're used to, talk about it. For example, telling your date that in your culture people usually split the bill on a first date will clear up any confusion that might come when the cheque arrives.
Be sensitive about personal space (as always!) and try to get an awareness of what the norm is before you get into an uncomfortable situation. Before overstepping a line by holding hands or giving a kiss, be sure your date is comfortable with this. Be conscious of how they are feeling and, if you're not sure, ask.
Certain cultures have strict rules about interactions between members of the opposite sex, and, if you're headed to one of these places, be fully versed in what is and isn't acceptable before meeting up with someone. Likewise, homosexuality is still forbidden in some cultures, so if you're a queer traveller be informed about the rules and regulations so that you are safe and comfortable. There are some places where clubs have been raided, or holding hands in public could put you in a bad situation.
8) Keep Expectations in Check
Differences in culture and ways of communication can also lead to another kind of confusion. You might meet someone who expresses their feelings in a big way that you're not used to, with promises of visiting you and declarations of true love. Take everything with a grain of salt and see it in the context of the moment. Expect that you might never see this person again once you return home.
9) Listen To Your Gut
Your intuition is your best guide when dating while travelling. It's fine to change your mind, even in the midst of a date, or leave without explanation if you feel uncomfortable. Make up an excuse if you want to, say no, or explain why something makes you feel awkward if you feel like it. Remember that you don't owe anyone anything. This is your holiday, so enjoy yourself! If anything doesn't feel right, get out of there.
10) Have Fun!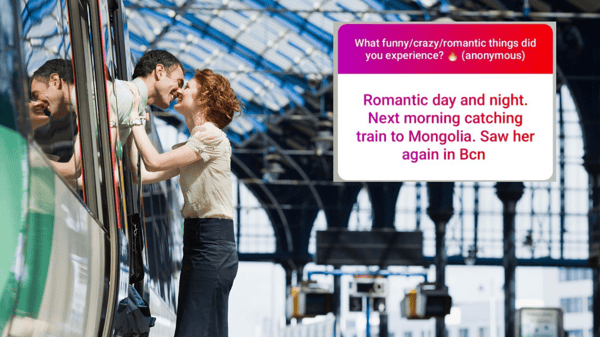 From @indicotravels Instagram stories
Dating someone from a different city, country, or culture is a fantastic way to get to know somewhere new. You get an insider's perspective and are shown places you would be unlikely to discover on your own. A date in Santorini, for example, took me to the most beautiful place to have dinner at sunset, and a meeting with someone from an ultra-Orthodox background in Israel described to me a culture I wouldn't have encountered otherwise. Many people I've met while travelling have remained friends long after the date was over.
Go with an open mind and enjoy the moment! No matter how the date goes, you'll have a unique travel experience, and come back with a great story if nothing else!
Come explore with us! Indico Travels organises groups of like-minded people who want to get out and see what the world has to offer. If you're ready for an adventure, we have a wingman/wingwoman or two waiting to head out there with you!