You know what you like, but there is so much to choose from when it comes to deciding on where to travel. Let us be your matchmaker and help you find your perfect trip! Our trips are curated to give you the best of the best. All you have to do is tell us what type of traveler you are.

For foodies: A feast for all the senses in Southeast Asia
It's said that the way to happiness is through the stomach, and what better place to put that to the test than Southeast Asia! While the street food in Vietnam is hard to beat, we balance this out with some home-cooked meals in villages among rice fields and water buffalo, as well as trying our own hand at Cambodian cooking. While we sample as many local delicacies as possible, we don't leave the other senses behind! We enjoy the silence while sailing the paradise of Halong Bay, and get our hands into things by trying Batik painting and bamboo paper-art. And of course there's plenty to feast your eyes on, whether it's the colorful lanterns greeting us upon arrival in Hoi An, or the majesty of the legendary ruins at Angkor Wat.
Prefer to be wined AND dined? Experience an idyllic family-run vineyard at Casal Santa Maria in Portugal, or try the local wines with a side of tapas in stunning Santorini.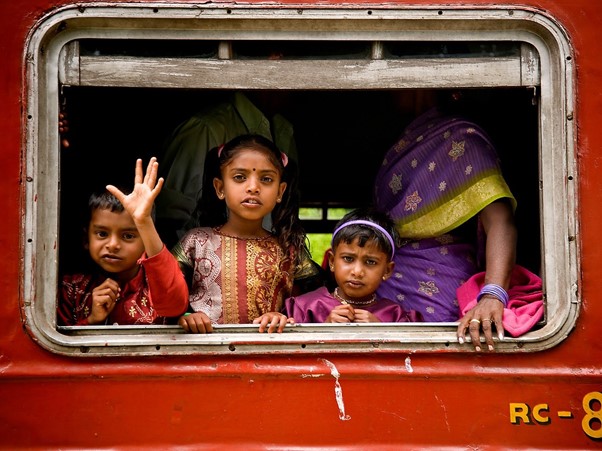 For local encounters: A homestay in Sri Lanka
If you like intimate encounters, come along with us to Sri Lanka where we get to know the traditional way of life. We venture into remote villages and spend the night in a homestay to learn about local customs. Stay amidst rice paddies along a gorgeous river, harvest vegetables to cook an authentic curry, and play cricket with local kids through the Foundation of Goodness organization. By the time you leave, you'll have made new friends, gained unique insights, and have an enduring home away from home.
Indico Travels puts a focus on interaction with local communities as we believe that's the best way to explore the world. You can also cook dumplings with a local family in Nepal or have morning tea with Berbers in the Sahara Desert.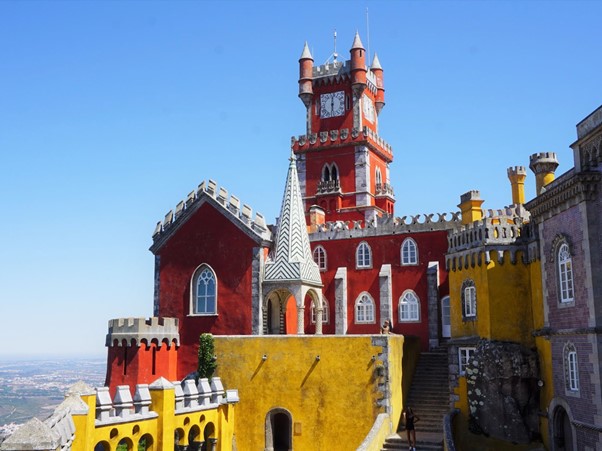 For photographers: A picture-perfect look at Portugal
If love at first sight for you happens through the eye of a camera, indulge your inner photographer with our visit to Portugal. You're bound to "click" with the City of Light, Lisbon. No filters are necessary as you wander the pretty alleys with old-school trams and jaw-dropping architecture. To inspire you, stick your head into some artist's studios. Our trip is complete when we head off to Sintra, one of the most photogenic places in Europe. Hike alongside stunning coastal views, lush forests, and the bright palette of colorful Pena Palace. A picture-perfect trip from start to finish!
Have your sights set on another backdrop? Indico Travels also visits the white-washed alleys of Santorini, as well as takes in the street art in Colombia.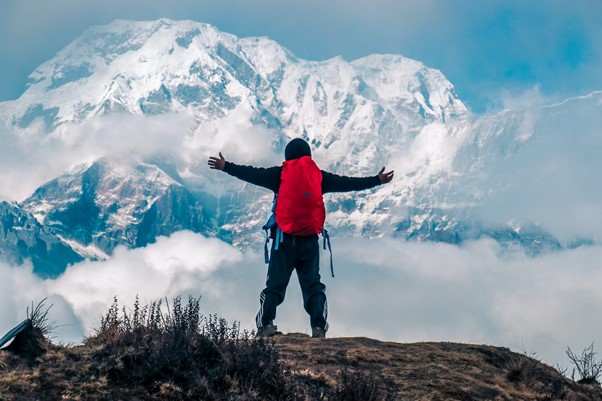 For hikers: A three-day trek through the Himalayas
If you like to work up a sweat on your holiday, check out our group headed to Nepal to hike through the Himalayas! Okay, you might not get too sweaty – the trek is only medium intensity – but this is a fantastic way to discover the incredible views and stunning nature of South Asia. Wake to the sun rising over the peaks of the Annapurna mountain range and climb past the colorful prayer flags that dot this sacred place. You'll visit remote mountain villages and get to know the locals at teahouses along the way. We even stay at a treehouse! And at the end of it all, we reward ourselves by soaking in a Jacuzzi while we raise a glass and remember stories from our impressive adventure!
Is there another way you want to get physical? We have trips that take you hiking the hills of Northern Vietnam to visit local tribes or snowmobiling through the winter wonderland of Finland.
Still not sure? These are just some examples of our tours, so do reach out to us and tell us about yourself so we can find your perfect match. No matter where you go, we promise an authentic and unforgettable experience with a group of similar-minded travelers who you'll leave as friends.
Have a browse through our trips to find your dream trip now!