Travel is about stepping out of your comfort zone and into the unknown. And it's often accompanied by a flutter in the stomach, a combination of excitement and nerves. What makes travel so exhilarating is also what can make it seem daunting: you're outside your everyday life, and anything at all can happen. What we have learned, in our travels and from those who have travelled with us, is that it's always worth it!
If you're looking for some extra inspiration to embark on a trip, whether it's your first or the next, look no further than to some of these amazing women travellers and the adventures they've had. Full of curiosity and courage, they show just what's possible when you dare to explore the world.
Jeanne Baret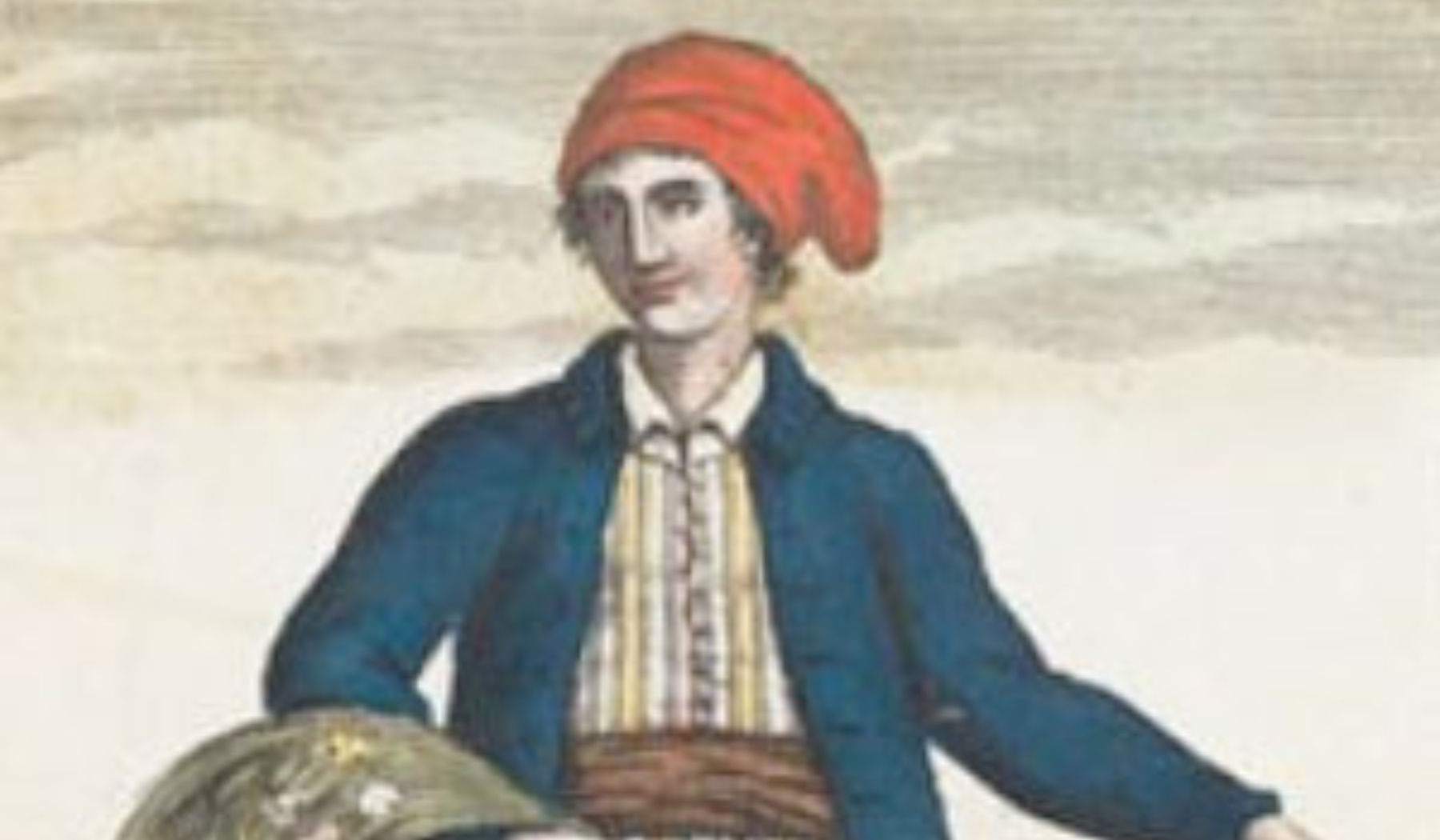 Source: Wikipedia
Jeanne Baret was the first woman to circumnavigate the globe, but she had to do it disguised as a man. In 1766, at the age of 26, she joined the French expedition led by Louis Antoine de Bougainville as the valet to botanist Philibert Commerson (spoiler alert: she was much more than his valet, and is believed to have had a child with him in the preceding years when she worked as his "housekeeper"). Throughout the voyage, which explored South American jungles down to Patagonia and to the Strait of Magellan, Baret assisted Commerson in collecting thousands of plant specimens, and was noted for her own botanical knowledge. All went well until the expedition arrived in Tahiti, when the locals immediately identified Baret as a woman, but Bougainville allowed her to stay on to continue her work. We know that she disembarked with Commerson in Mauritius, where he died, but not how she made it back to France or what the rest of her life was like.
Isabella Bird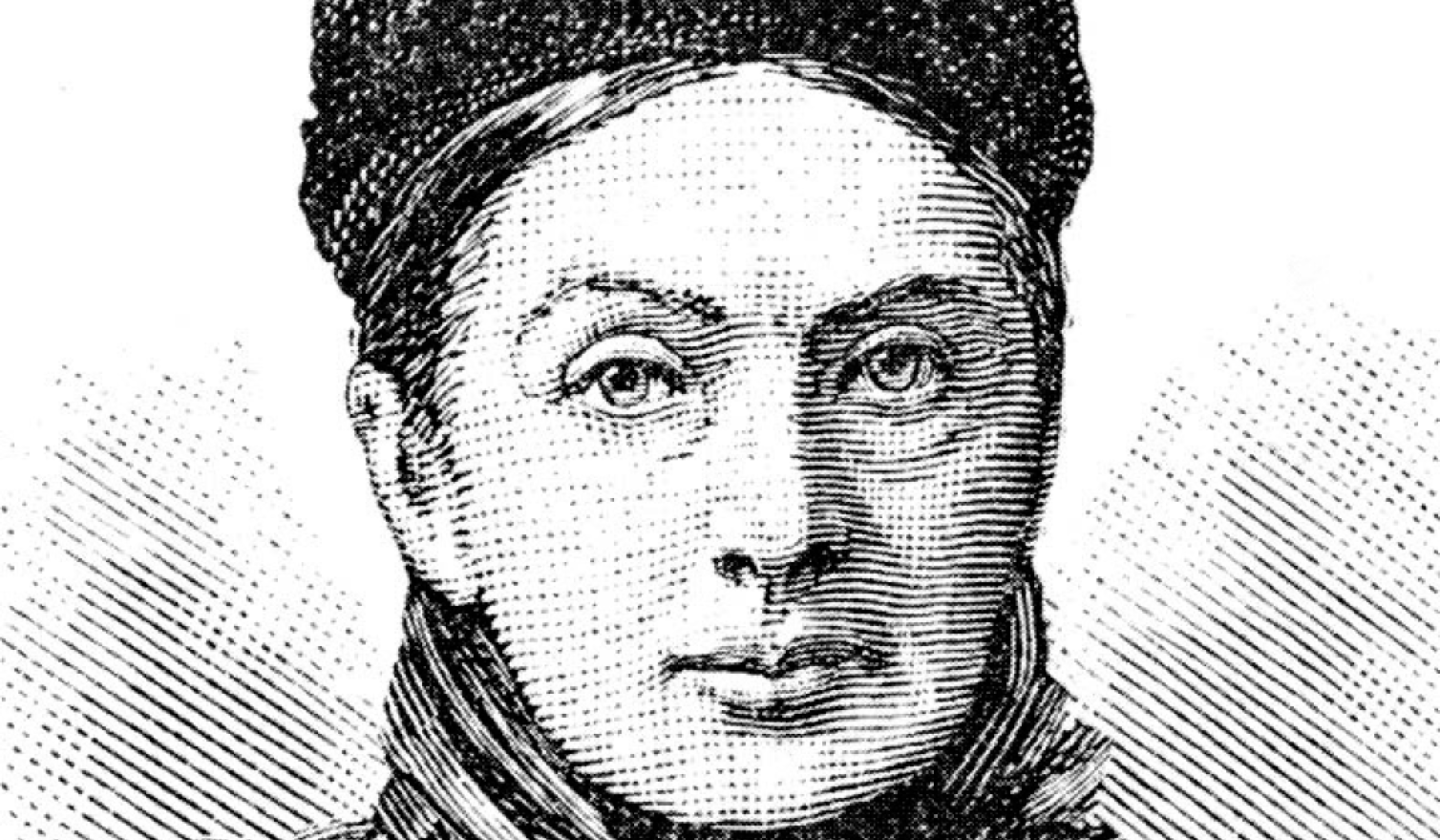 Source: Wikipedia
A list of amazing women travellers would not be complete without Isabella Bird. This Victorian-era adventurer defied societal expectations by travelling alone to remote corners of the world, from the Rocky Mountains and Hawaii to Japan and China, Singapore and Malaysia, and Tibet, India, Iran, and Iraq, not to mention many places in between. She was born in Britain, but in 1854 was sent abroad due to health issues to the USA, and her letters home were published as a book. Her writing became popular as it opened a door and let others glimpse at the wider world. She was also notable because of her method of travel: along with crossing mountains and trekking through jungles, she completed a lot of her journeys on horseback. Bird continued to publish memoirs of her travels as well as her photographs. She was the first woman to become a fellow of the Royal Geographical Society.
Nellie Bly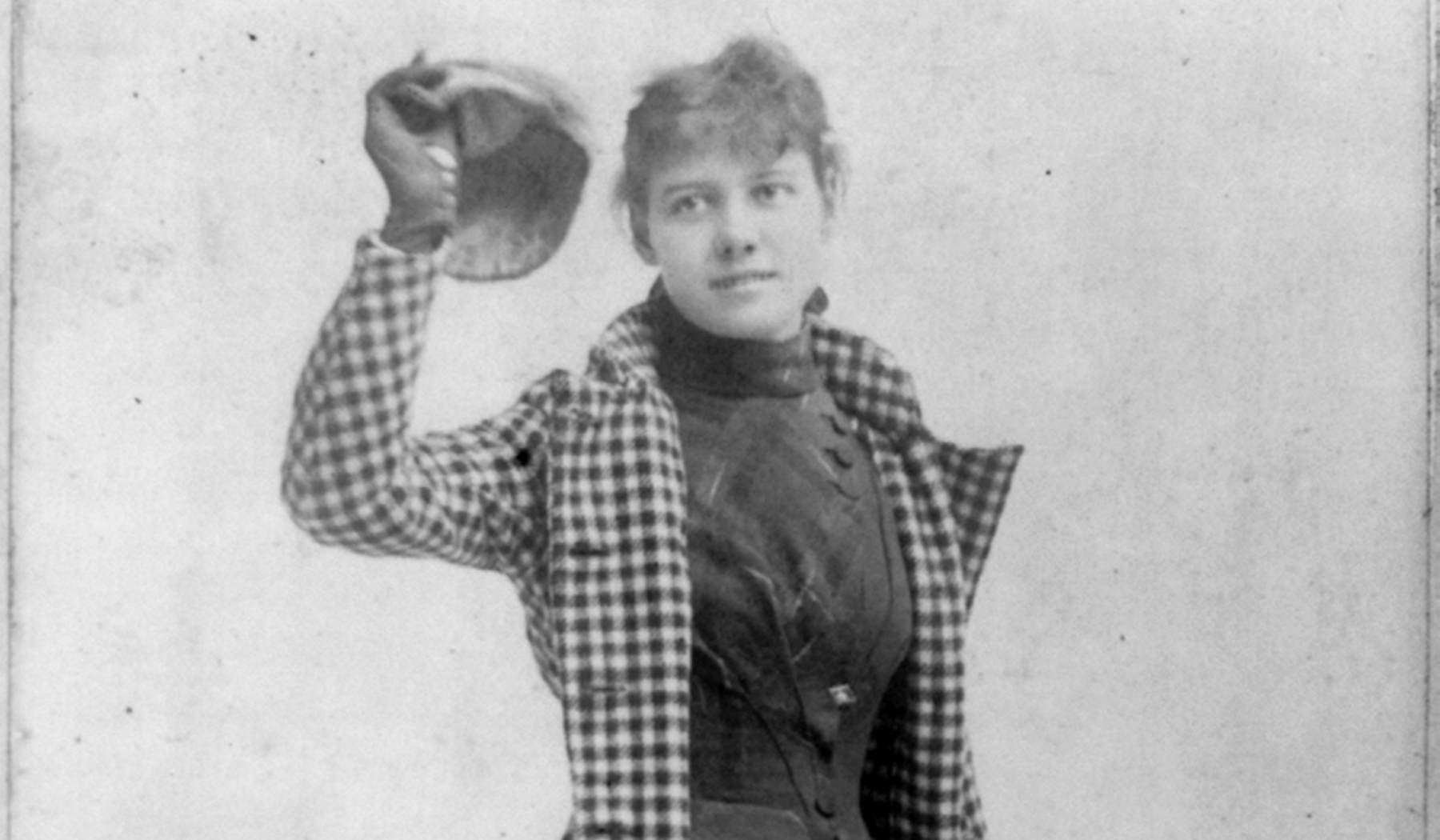 Source: Wikipedia
Nellie Bly made headlines in 1889 when she set off to circle the globe in 80 days, just like the title of the novel by Jules Verne. And she did it: in 72 days, no less! Bly was a journalist whose investigative work was groundbreaking at the time. Not satisfied with writing for the women's pages on fashion and society, she'd travelled to Mexico where she was threatened with arrest for writing about an imprisoned journalist. She feigned mental health issues to complete a story about life within the "Women's Lunatic Asylum." When she set off for New York World to complete her journey around the world, readers competed to guess her arrival times. She met Jules Verne when she stopped in France, and continued on to the Suez Canal, Sri Lanka, Singapore, and Japan, returning to New York 72 days, six hours, and 11 minutes later, a world record at the time. After that, she hung up her travelling hat for many years to write novels, though did return to Europe to report during World War I, where she was one of the first foreigners to visit the area between Austria and Serbia, and she was arrested for being mistaken for a British spy! What a life!
Freya Stark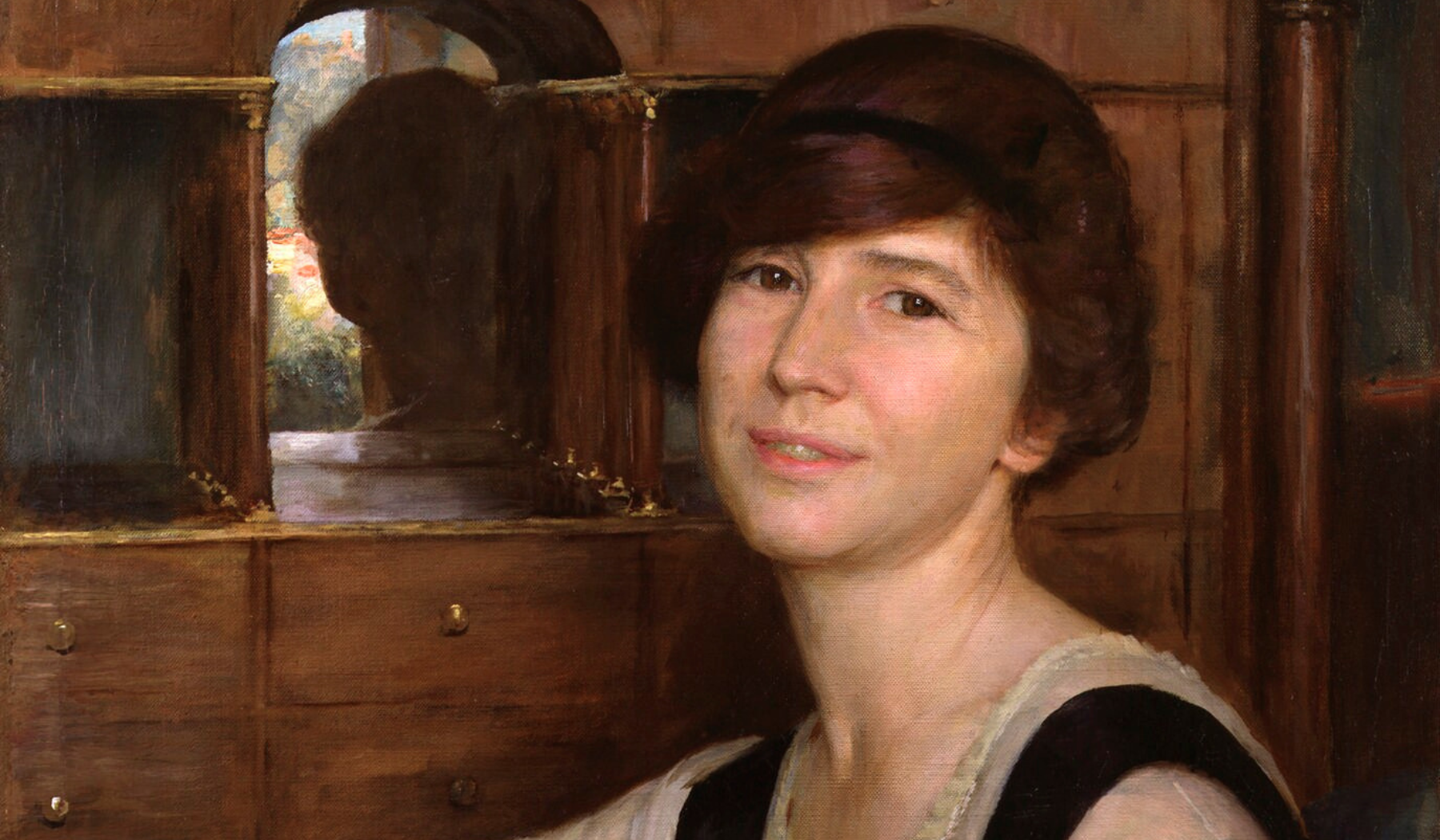 Source: Wikipedia
Freya Stark was a British explorer and writer who has been called "the poet of travel." She published 30 books about her experiences travelling, and was noted for the empathetic portraits she made of the people and cultures she encountered. After serving with the Red Cross during World War I, Stark taught herself Arabic and then departed to the Middle East, where she travelled unaccompanied, speaking with people in their own language to get an authentic look at places that still had an air of mystique in Europe. In fact, much of her travel was inspired by myths and fables, such as going in search of the "Valley of Assassins" in Iran, and setting off to find the rumoured capital of the Queen of Sheba. Her knowledge of other cultures and fluency in several languages led her to work for the British Ministry of Information during World War II, and she was involved in political events in Egypt and Palestine. After the war, she continued writing and travelling, including journeys through Central Asia and China, and following Alexander the Great's passage through Turkey. Along with her writing, Stark was an accomplished photographer and cartographer, earning her an award from the Royal Geographical Society for the way she had mapped previously unknown places in Asia.
Alexandra David-Neel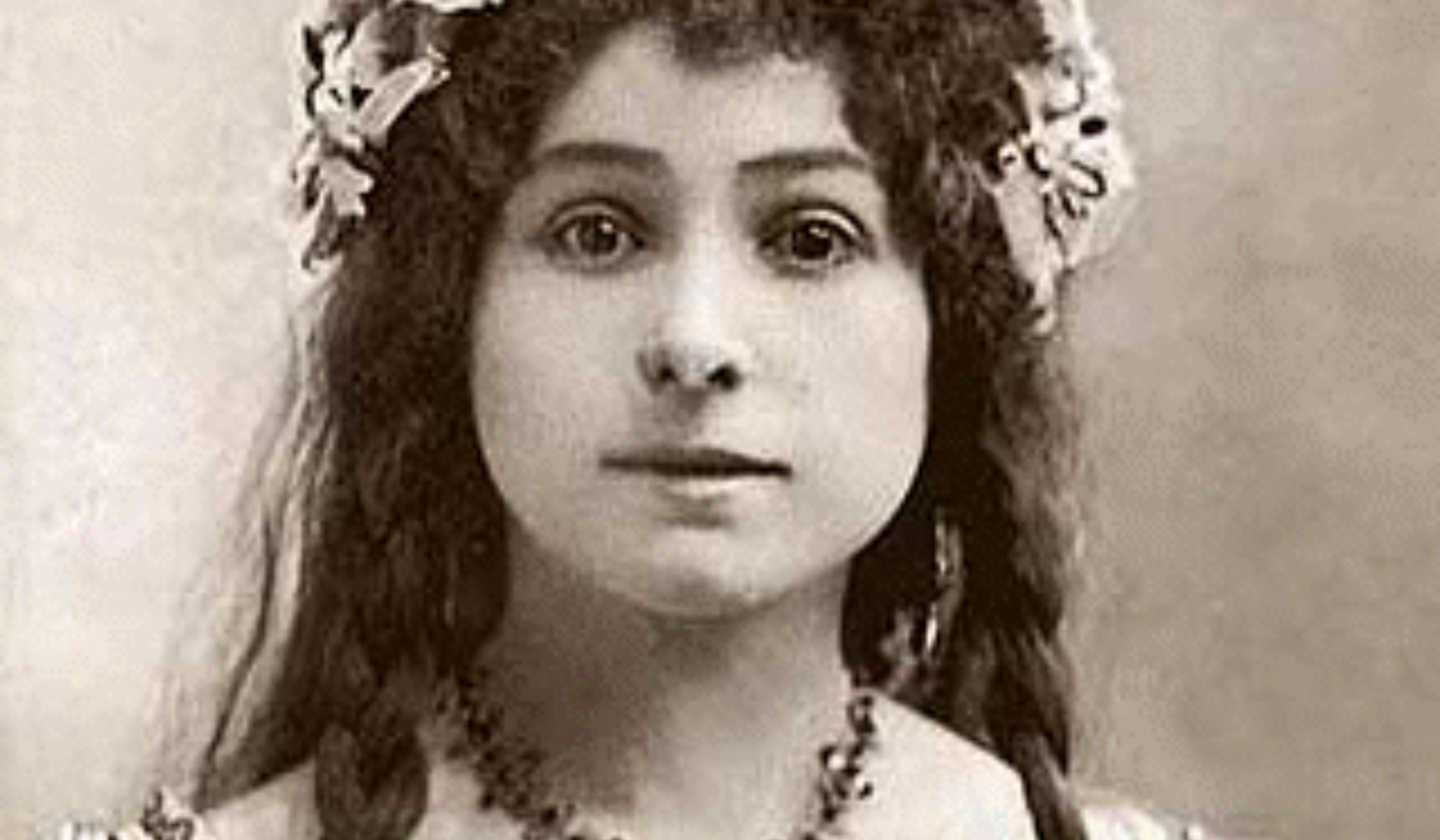 Source: Wikipedia
Alexandra David-Neel was a Belgian-French traveller best known for her visit to Lhasa, Tibet. She did this in 1924, when entry was still forbidden to foreigners, by disguising herself and hiking across a 5,800-metre mountain pass in the Himalayas. Remarkably, she was 56 years old at the time, and accompanied only by a 15-year-old Buddhist monk she had adopted as her son in India. It wasn't the first time David-Neel had attempted to enter Tibet. She became fascinated with Buddhism as a teenager in France, and studied Sanskrit and practiced yoga. She became an opera singer and travelled to Vietnam and Tunisia with a company, before moving to India to study Buddhism more deeply. After finally making her way to Lhasa, she stayed in Tibet for two months before being expelled. In the decades that followed, she wrote many books, and returned to China and Tibet via the Trans-Siberian Railway. David-Neel lived to be 100 years old, and now has streets and tram stations in France named after her.
Junko Tabei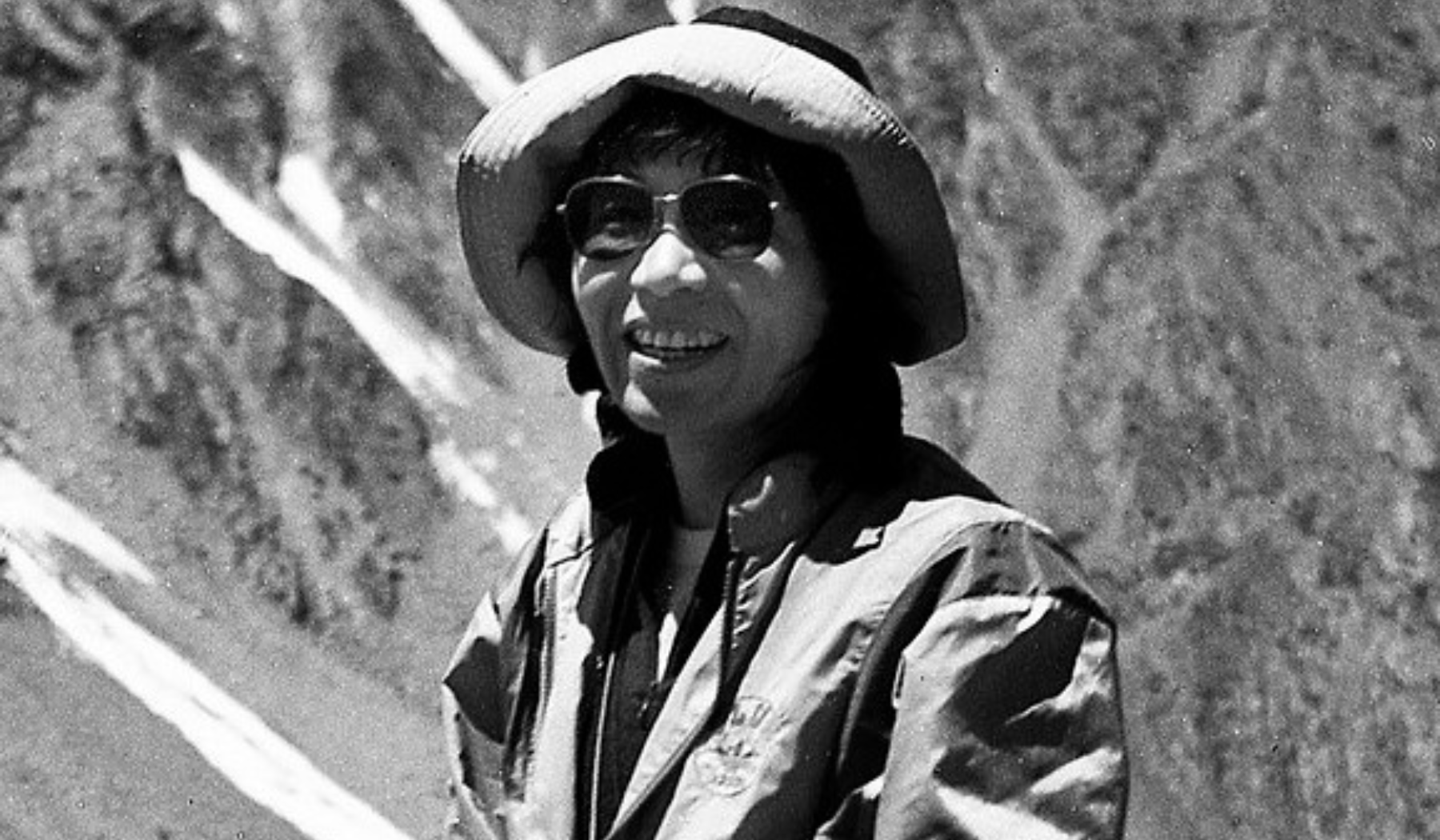 Source: Wikipedia
The first woman to reach the summit of Mount Everest, Junko Tabei is a Japanese mountaineer, writer, and teacher. She fell in love with mountain climbing as a child, and established a women's mountaineering club after university. After tackling Annapurna III in Nepal, the club worked at raising funds to scale Mount Everest. The Japanese Women's Everest Expedition was a 15-person team that set out to scale Everest in 1975. Tabei was knocked unconscious by an avalanche on the trek and dug out by sherpas; when they approached the summit, there was only enough oxygen for one climber, and it was Tabei who made it to the top. After her achievement, she committed herself to studying and promoting the environmental protection of Mount Everest. And she continued climbing, becoming the first woman to scale the "Seven Summits"—the highest peaks on each continent in the world.
Jessica Nabongo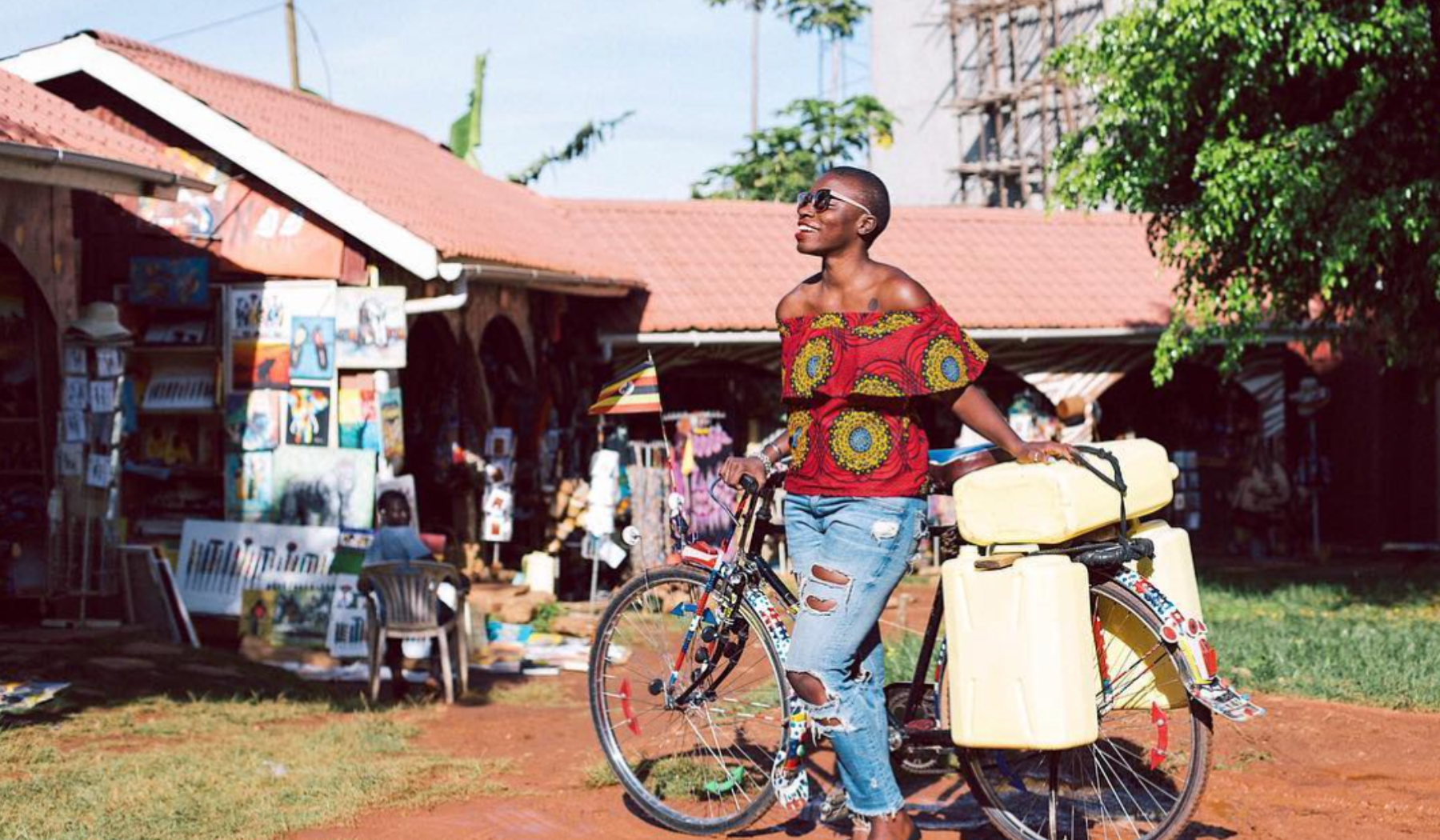 Source: @jessicanabongo, Instagram
Jessica Nabongo might just be the first Black woman to visit every country in the world. (There is some debate about this, as Woni Spotts is another American vying for this title, like a modern-day version of a quest to be the first to lay claim to a travel feat.) Whether first or second, Nabongo's epic journeys and highly stamped passports speak for themselves. In 2019, she completed her dream of visiting every country in the world before turning 35, half a year ahead of schedule. Nabongo turned her popular blog into a book, The Catch Me If You Can. Her perspective is fascinating, especially in the way she offers a view of travel beyond a white, male lens, or recounts experiences such as being the only Black passenger on a plane. She also represents an updated version of the earlier women pioneers we've listed so far: reporting to followers of her blog and posting photos to her Instagram. Nabongo now runs Jet Black, a company that focuses on providing travel experiences to people of colour.
Sarah Marquis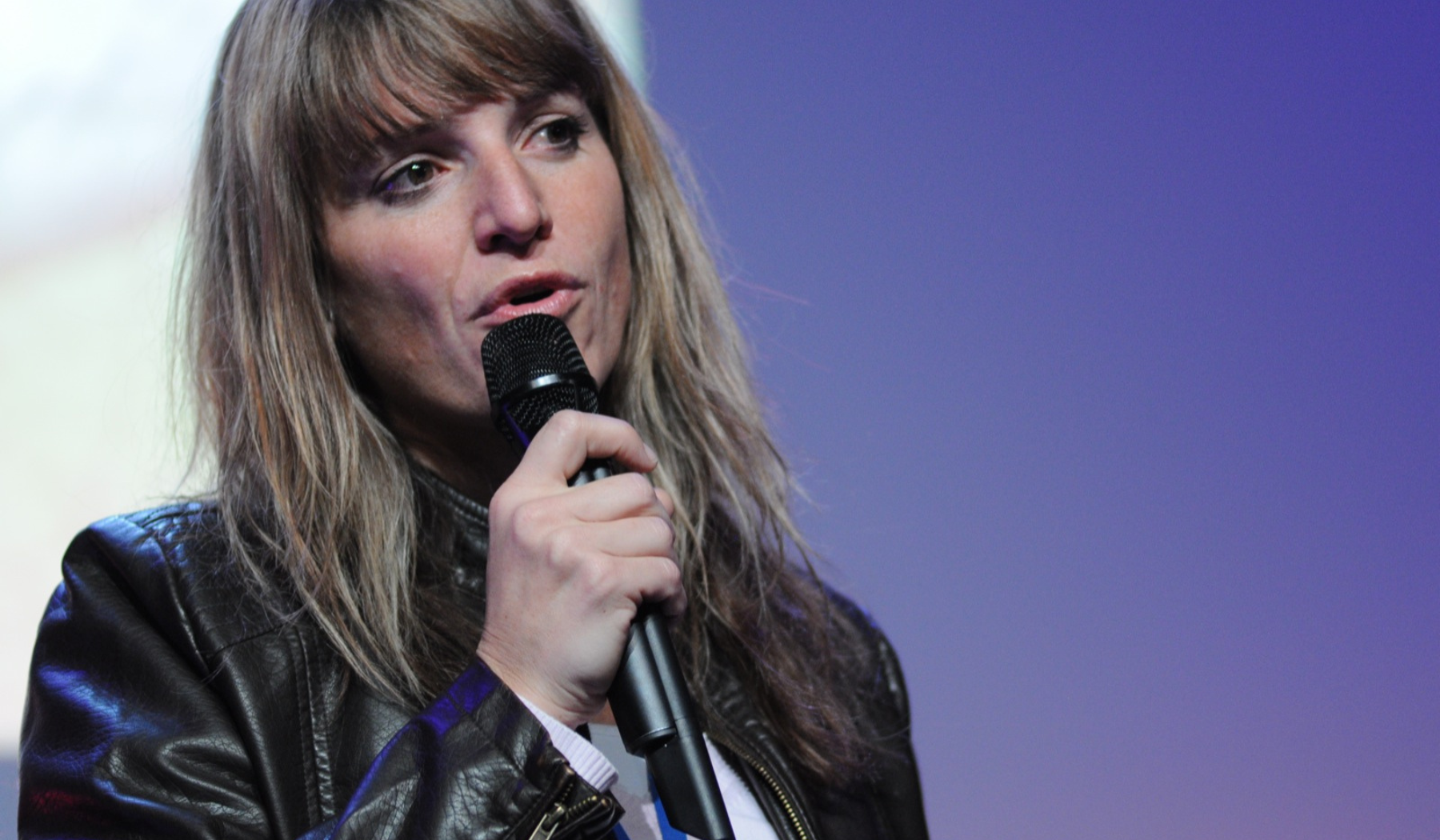 Source: Wikipedia
Sarah Marquis is a Swiss adventurer known for taking several long-distance expeditions on foot. In 2010, she set off alone and walked 20,000 kilometres from Siberia to China, Laos, and Thailand, and then Australia, in a journey that lasted three years. Before this, she had completed several epic trips, across the US, Canada, and through the Andes and Patagonia. Marquis is known for her minimalist travel style, usually going it alone and carrying her own basic equipment, using her own instincts and survival skills to navigate. She has written a book about her travels called Wild By Nature. As a National Geographic Explorer, she celebrates travel as a way to build a deeper connection between people and the world.
Laura Dekker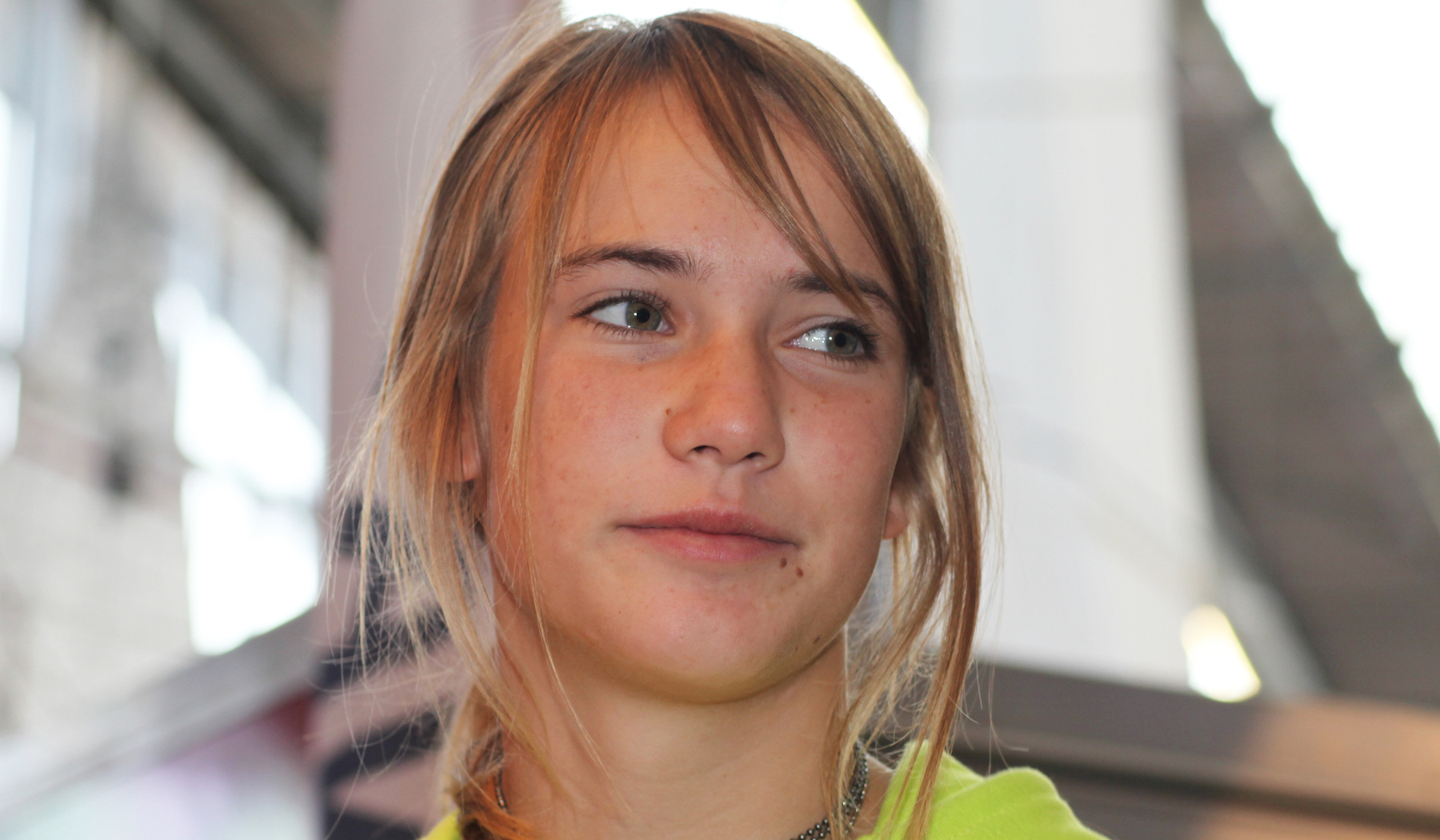 Source: Wikipedia
Laura Dekker is ridiculously young (born in 1995!) to have accomplished as much as she has. In fact, she was only 16 years old when she decided to sail around the world by herself. As a child, the New Zealand-Dutch girl spent the first five years of her life at sea, and began sailing solo not long after. In 2010, after many objections from local Dutch authorities as to her welfare, she set off, completing her journey in 518 days and making her the youngest person to have sailed around the world single-handedly. In the years since, Dekker has written a book about her experiences, One Girl, One Dream, and worked to educate other young sailors, including taking them on long-distance voyages.
You!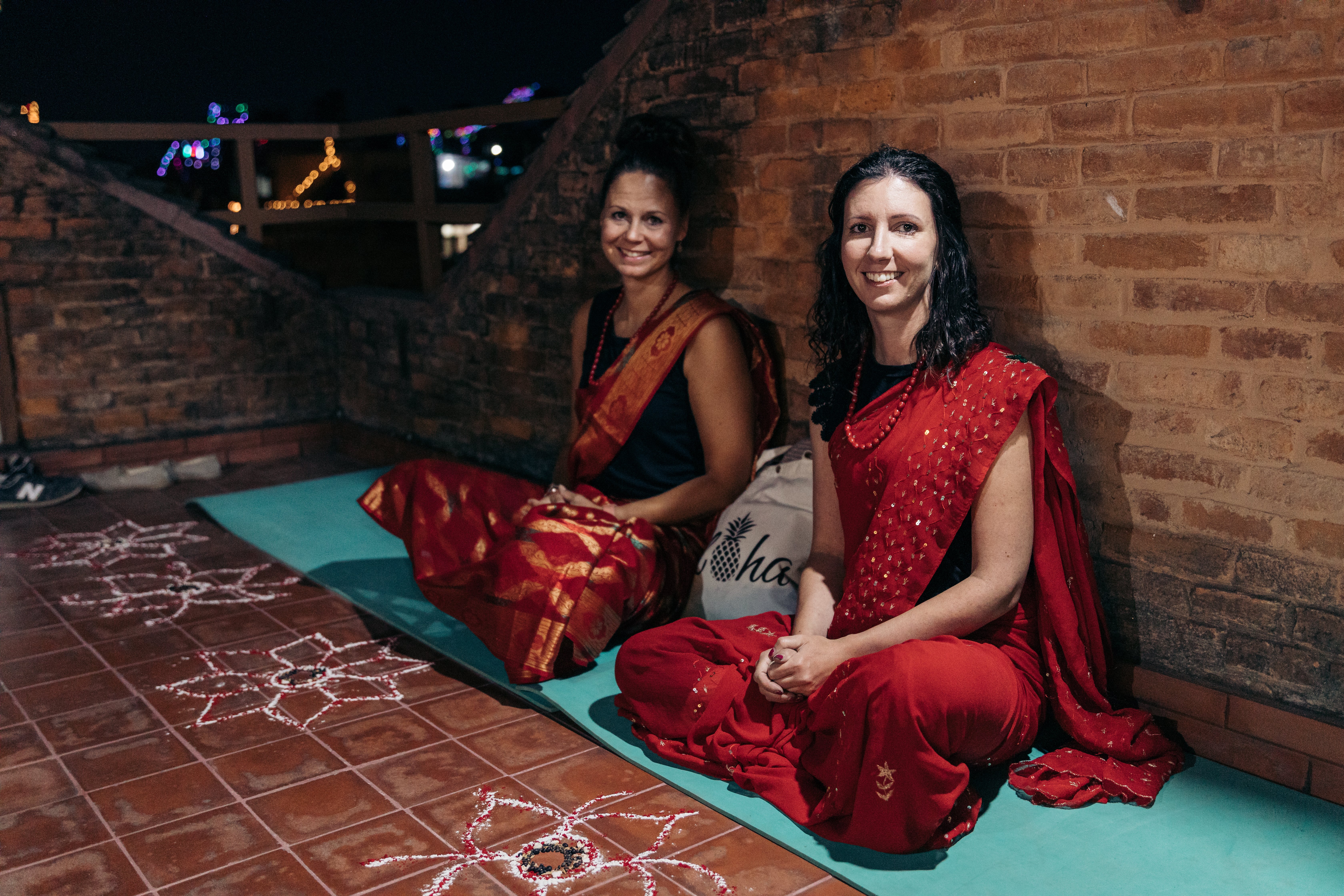 Two of our beautiful Indico travellers in Nepal during the Diwali Festival. Source: Indicotravels
You don't have to scale a mountain or even go it alone to be a kick-ass traveller! We all have our own circumstances and personal obstacles to overcome, and any way that you step outside the ordinary and find the curiosity to take a look at the unknown is remarkable. The page before you is blank to write your own travel stories! Where will you go?
Ready to make history, or at least post some fun pics from your trip abroad? Indico Travels makes it easy for you with adventures for people in their 30s and 40s that include experiences such as nighttime desert walks, horseback riding, and sleeping in a treehouse. We'll take care of the sherpas, schedules, and sticky situations—and leave all the rest to you.