Morocco surely is one of the most exotic places for Westerners to visit. Bustling souks, ancient medinas, Berber mountain villages and the vast expanse of the mighty Sahara all paint a picture of a land that feels foreign and adventurous. We might only be familiar with some of its most iconic sights from movies and TV shows such as Gladiator or Game of Thrones.
So it's not surprising that the idea of travelling to a country so shrouded in mystery with a culture so alien to most of us, can be a bit daunting even for the experienced traveler. Especially when you're travelling solo, you might ask yourself: Is it safe? Will I be able to find my way around? Is it even a good idea to travel to North Africa all by myself? Spoiler alert: The answer to all of these questions is yes! Especially if you come on a trip with Indico Travels! But let me first tell you about my own experience in Morocco.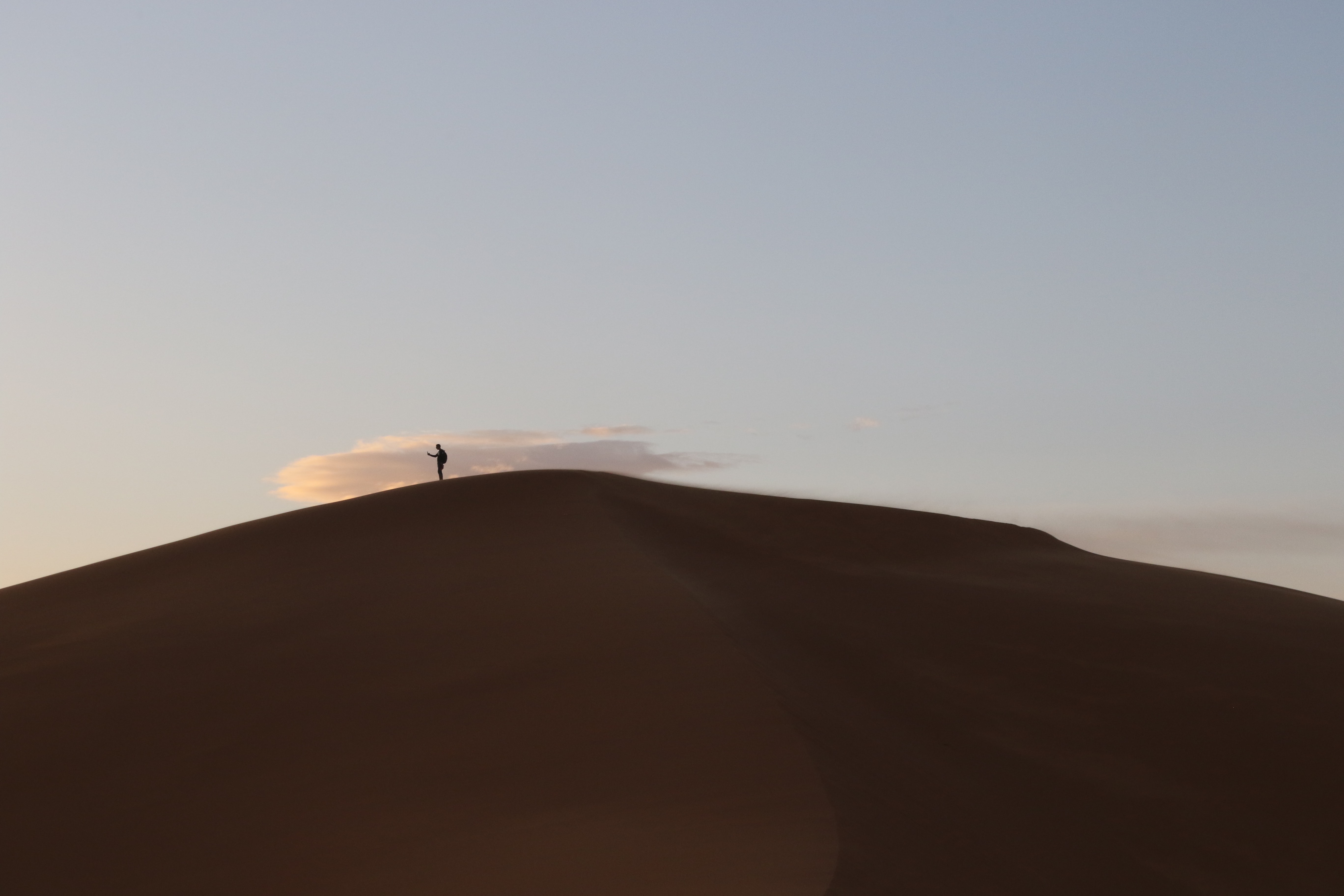 My own experience travelling as a couple
I travelled to Morocco in 2013 with my girlfriend at the time, and we decided to only rely on ourselves to navigate the country. It was a challenging, yet a very rewarding experience! With English, we usually had no issues to communicate, most people we encountered also spoke excellent French and some even German! I will admit, though, some things take some getting used to at first, when you're not properly prepared.
Morocco is notorious for the many touts who offer various services ranging from giving you a tour of the medina, showing you the best route to your hotel or taking you to hidden shops where you will supposedly get a "special discount". It can at first be quite tiresome or downright impossible to get rid of these people, who often won't take no for an answer. But after a while, you get the hang of it and quite easily can tell honest offers from rip-offs. After spending some time with actually certified guides (you should always double-check for this when booking a tour, either online or with people you meet along the way. There is an official certification card that you can have them show you), we felt more and more comfortable, as we gained valuable insights in how to communicate in a direct manner without being rude. When you actually get to know the people you interact with, you will be welcomed with an open heart and a big smile and promptly invited for some "Moroccan Whisky": mint tea!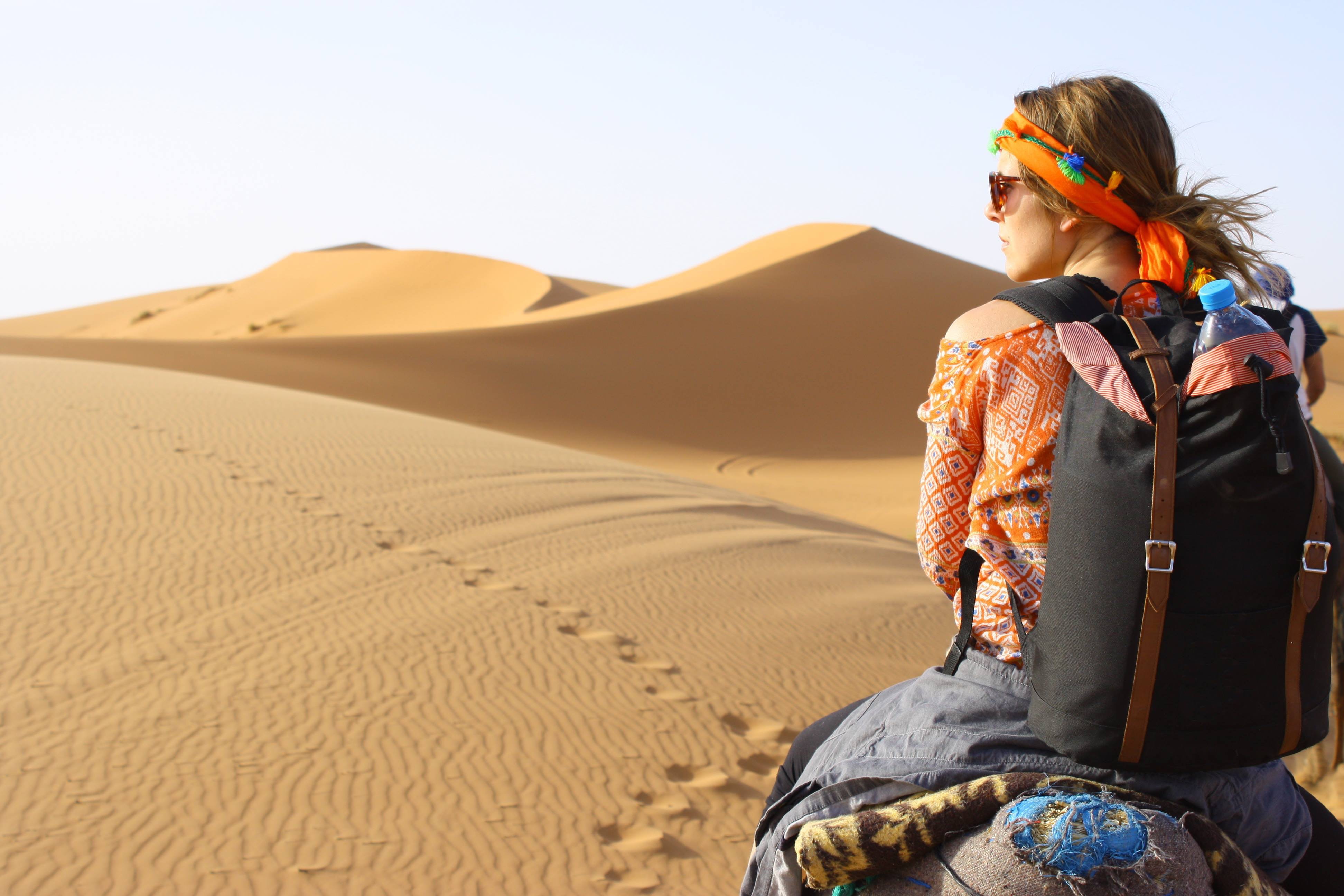 Visiting Morocco as a female solo traveler
When it comes to travelling to countries that are rarely visited by female solo travelers, you will hear all manner of stories, from accounts of annoying men following them through the market to tales of a magical time without any incident whatsoever. I met numerous female solo travelers while in Morocco, and all but one of them told me they never felt unsafe or had any issues. As I man, I'm not best placed to advise you about what solo travel as a woman is like in Morocco, so my colleague Sina will give her tips below. I can say that in Morocco, it's advisable for female travelers to wear modest, loosely fitting clothes (you will be perfectly happy about this, once you experience the heat) and be sure to cover your shoulders at all times.
My colleague Sina travels solo as a woman, and her tips for female solo travelers in a place with few female solo travelers, like Morocco, include:
book yourself into accommodation that has high ratings and often welcomes tourists from your home country for the first couple of nights (you can be more spontaneous after that). Staff and other travelers there can hopefully give you guidance on Dos and Donts, which areas should be avoided, etc
Ideally you'd stay in a hostel or other place with a good social setting, so you can meet other travelers. We'd recommend hooking up with others - at least for the first day or two - until you feel more familiar with local culture and customs. Then you can decide if you feel safe and comfortable travelling solo from there
pre-arrange your airport transfer - often then accommodation can help you pre-book a shuttle or taxi. Airport arrival halls can be very busy, a culture clash, and you might get bombarded with people offering taxi services that you don't know whether you can trust, as in some countries some taxis are unlicensed and unsafe. By pre-booking, you know you can get to your accommodation after your tiring journey and get used to your environment before heading out when you're ready.
Make sure you have a local sim or the ability to use your normal mobile contract where you are. Being well-connected is a key safety precaution as a woman
take a power bank for your phone
Save the number of your accommodation, and the local police, in your phone, in case you get lost or into trouble.
pre-download the map of the areas you're travelling in on Google Maps (if that works in that country), so even when you have no signal you should be able to see your GPS location point on the map
When you head out, consider telling your hotel/hostel reception where you're going, so they know and can give you feedback if it's not a great place to go solo as a woman
don't go out late at night, or to places that are remote and with few people, unless you're confident it's safe
wear a fake engagement ring or wedding ring and say your partner is at the hotel, or waiting in another city, to avoid harrassment
if you ever feel unsafe: don't be polite. Many women have the tendency to not want to be rude, so will take too much inappropriate behaviour. If you feel uncomfortable or unsafe, screw politeness. Get out of that situation by for example saying "I don't feel comfortable, I'm leaving", "I changed my mind", "I realised I need to go", or "Please do not come closer/touch me/please leave me alone", or even just yell and run if necessary
Thanks, Sina! One thing I'll add that I noticed in Morocco is that smoking is especially frowned upon when women do it in Morocco, in case you smoke and you're concerned about reactions. These things will of course be a bit different in bigger cities, and Morocco in general is a comparatively progressive country when it comes to women's rights. Many women don't wear headscarves and live a modern and independent life, enjoying every opportunity to talk to women from abroad. You will also meet many other travelers from all walks of life, so it's easy to socialize in your riad (small traditional inn), after a long day of exploring.
All this is to say that you can absolutely travel to Morocco as a female solo traveler! It is a modern country with a long tradition in tourism, so even the occasional faux-pas won't raise many eyebrows. We recommend respecting the country's customs, getting your bearings with other travelers first, as Sina said, and staying vigilant when moving about solo, and you're in for a wonderful time!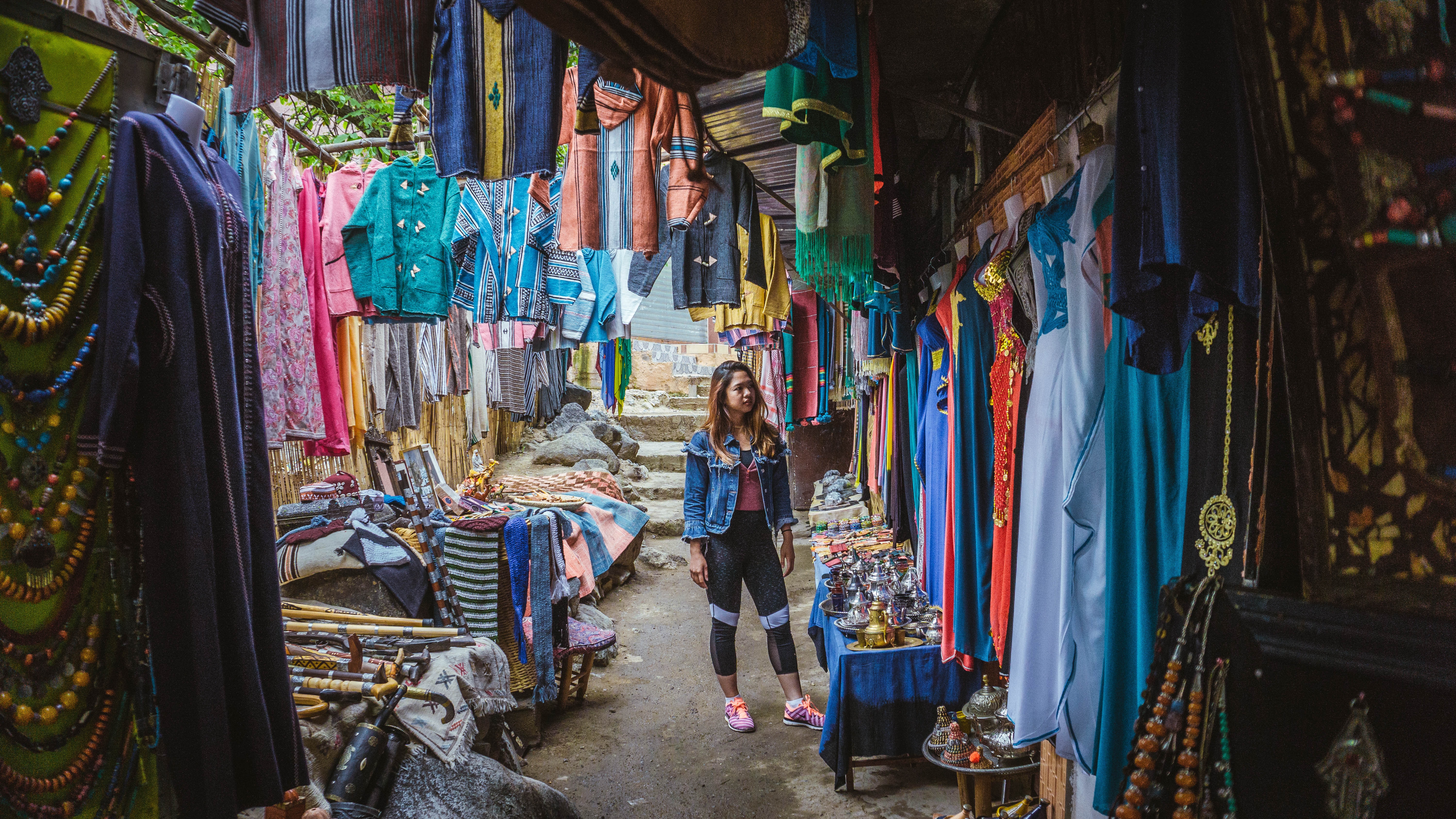 The best way to see the country as a solo traveler
If all of this sounds a bit stressful for you, but you still want to experience Morocco as a solo traveler, then coming on a 10-trip with Indico Travels might be just perfect for you! Our highlight-studded guided tour is designed especially for 30-45 year-old solo travelers that want to experience Morocco with other people their age. As a group, you can experience all the country's gems and embark on a real adventure, all while having the peace of mind that comes with being accompanied by your guide and new found travel companions. You're guaranteed to learn about all the important cultural aspects that will make your experiences safe and enjoyable, without sacrificing any of the any of the adventurous thrills that are so essential when travelling to a country as exotic to many of us as Morocco. Are you ready for your Arabian adventure?
Gems of Morocco
On this 10-day trip, you will see the blue pearl of Chefchaouen, go stargazing in the Sahara,
indulge in Fes' culinary delights and experience the red city of Marrakesh!